Beginner + Style & Technique Lash Class
The Beginner + Style & Technique Lash Class training at Lashes De Anna is a 4-day advanced course covering everything you need to know about lash application and knowledge of the ever-evolving lash industry, including a strong focus on different techniques and new trending styles.
Day one consists of LASH KNOWLEDGE 101, which includes eye and eyelash anatomy and physiology, health and sanitation, eye allergies and irritations, important rules and regulations set by the Board of Health, and the eyelash extension application procedure.

Day two consists of an extended demonstration of touch-up procedures and lash removals. Followed by learning design competency, client consultation, and marketing techniques. The day will end with practicing application on a mannequin doll head.

Day three is the final exam. You will need your own model to complete a full set in order to receive your personalized lash extension certificate and to advance to the next stage to learn how to do style techniques.

Day four will be focused on specific style techniques. You will be creating a:

- Natural eyelash set
- Big eye set
- Cat eye set
- Natural wispy set
- Heavy wispy set
- Wispy cat eye set

You will leave with an exclusive Lashes De Anna kit, which includes everything you need to advance in your lash career.

Your career as a lash artist is only a click away.
Register now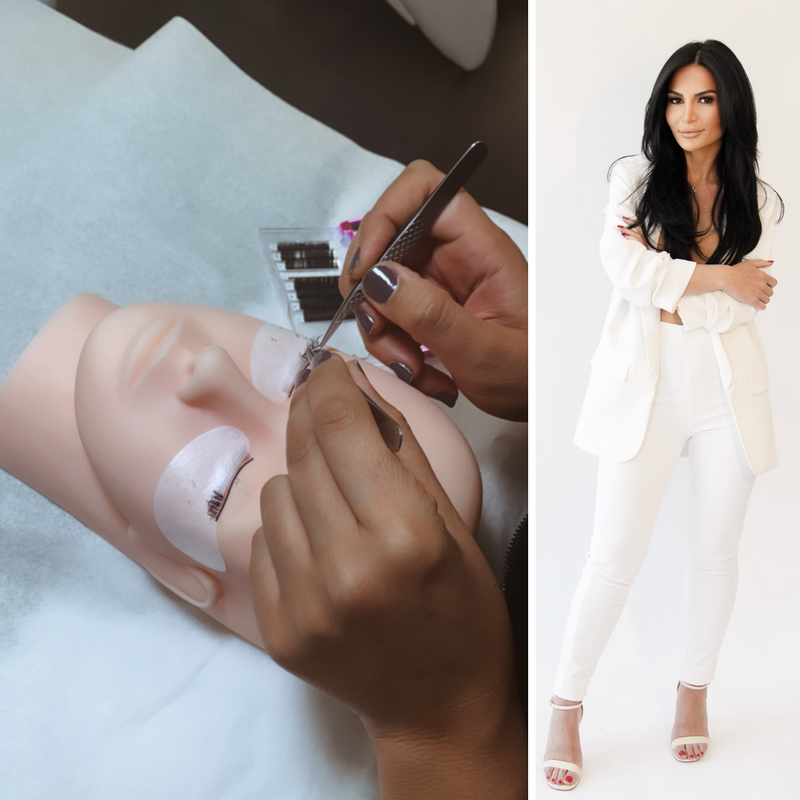 6:00 pm - 10:00 pm

Beginner + Style & Technique Lash Class

Monday - Thursday

6:00 pm - 10:00 pm

Beginner + Style & Technique Lash Class

Monday - Thursday

6:00 pm - 10:00 pm

Beginner + Style & Technique Lash Class

Monday - Thursday

6:00 pm - 10:00 pm

Beginner + Style & Technique Lash Class

Monday - Thursday

6:00 pm - 10:00 pm

Beginner + Style & Technique Lash Class

Monday - Thursday